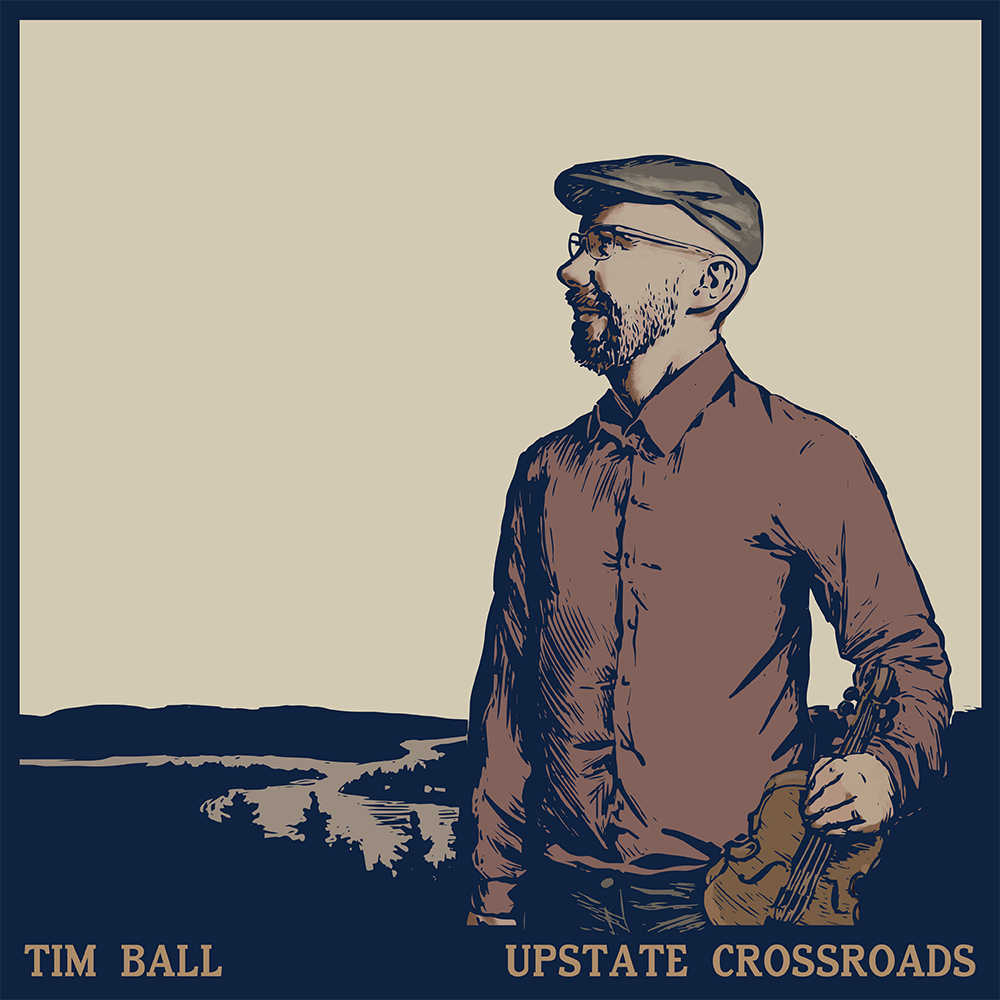 New CD "Upstate Crossroads"
No. 1 album on the Folk Alliance International Chart, January 2023
"Upstate Crossroads is pure joy! Fresh, surprising arrangements and infectious rhythms deliver a diverse, playful musical celebration. Good luck sitting still while this record plays! An exceptional record by one of New York's best fiddlers and musicians." —Joe Crookston
"When I heard your album I thought that I was listening to a much older fiddle player—in the best possible way." —Matt Watroba WKAR, Lansing, MI
"One of the best fiddlers I have ever heard." —Dick Hageman WMNR, Monroe, CT
Tim Ball is a fiddler, guitarist, producer, and teacher from upstate New York, with deep roots in traditional New York, New England, and Irish-American fiddle music.
After 20 years performing in Celtic and contra dance bands and a lifetime of playing traditional fiddle music, Tim Ball takes center stage with his debut solo release Upstate Crossroads. This album sheds new light on nearly-forgotten tunes and old favorites from all corners of New York State, drawing repertoire and inspiration from the surrounding Irish-American, New England, Canadian, and Bluegrass traditions. From these deep roots in dance tunes and folk songs, Tim's music tells stories about hard work, immigration, community, and simple pleasures.
Lessons & Camps
Drawing from 15 years of teaching experience, Tim offers one-on-one lessons in fiddle, violin, viola, and guitar, as well as group workshops in fiddle, guitar, and improvisation at music camps. With a private studio of in-person students in Ithaca, NY, Tim also teaches online.